Our Products
GREAT TASTE STARTS HERE
Mission's Wrap range includes a variety of flavors which are ideal for lunch or as a snack (hot or cold), Wraps being perfect for kid's lunch boxes. You'll find Mission Wraps are generously sized and they don't split, making it easy to wrap and roll anything from a traditional recipe to last night's leftovers.
Discover the taste of Mission's delicious and authentic range of Tortillas, the perfect choice for traditional Mexican meals.  They're tastier, thicker and more flexible meaning they won't stick together nor will they split once you've filled and rolled them.  Look out for all Mission's great Tortilla varieties.
Mission Flatbreads are Breads of the world suited to many occasions. All our breads are made using only the highest quality ingredients.
Bright fashionable tastes, Unique shapes, Affordable price! The new MISSION chips are a combination of rich tastes and aromas and unusual shapes!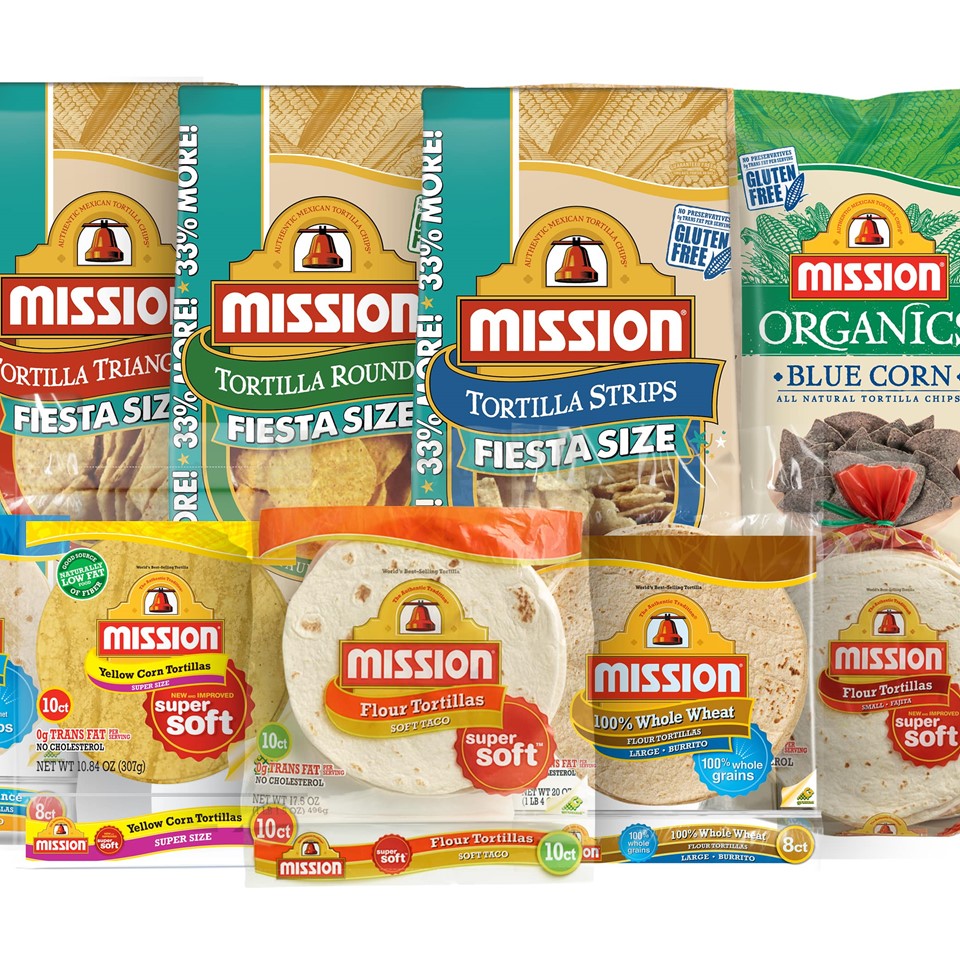 Products
ALL PRODUCTS
Tortilla wraps and flat breads are the exciting new alternative to sandwiches. Fresh, versatile and very now, they're the light and modern way to enjoy your favourite fillings, dips and accompaniments. With the heritage of our parent company in Mexico, we also produce a range of authentic tortilla chips. Please click on the links below to discover the Mission range.